Maui Crafts Guild members have once again been standouts in the art community by being juried into the prestigious annual show and exhibit at the Schaefer Gallery , ART MAUI 2019 , at the Maui Art and Cultural Center. The show will run and is open to the public March 3- 30.
Barclay Hill, Fiama Von Schuetze, and Rick Strini (striniartglass)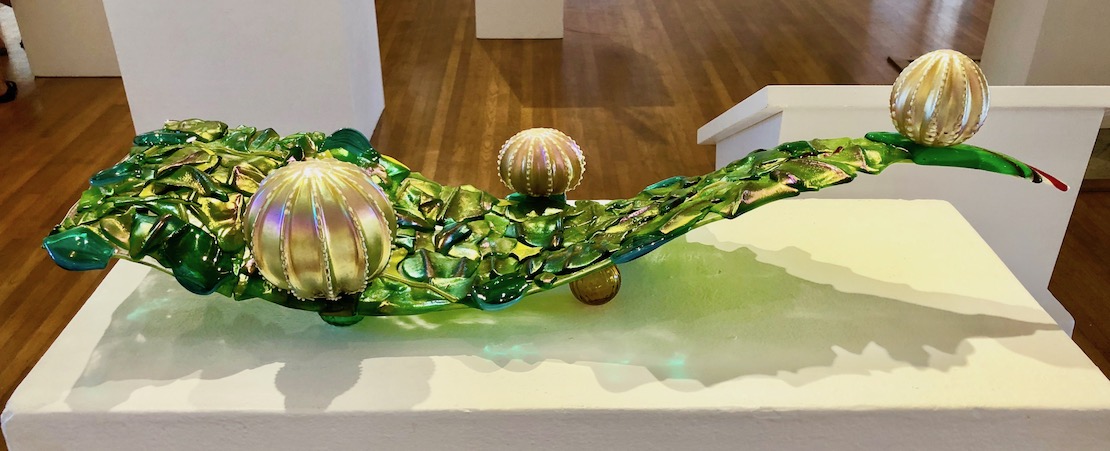 This piece by Rick Strini, blown glass, fused glass and slumped glass is the Telascopic artistic enterpretation of the Kamehameha Butterfly eggs.